Herb to Soothe™ Cream for Radiation Burn Skin Care
$24.99 (Free Shipping in Continental U.S.)
Heals skin damaged by radiation therapy.
Radiation therapy can wreak havoc on your skin.
Our oncologist-formulated, safe, non-toxic Herb to Soothe™ Cream:
Delivers gentle, powerful skin burn relief
Soothes and heals itching painful radiated areas
Relieves pain, itchiness and tenderness
Calms inflammation
Hydrates severely dry skin
Protects skin against infection
Speeds wound healing
Maintains beautiful, healthy skin throughout treatment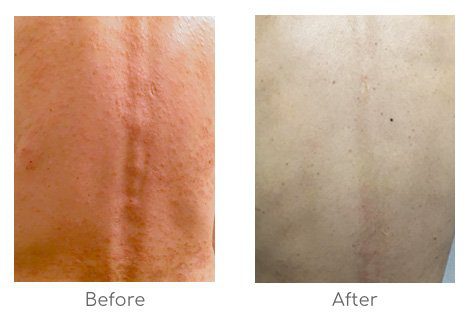 Ingredients:
Aqueous (water) extracts of a proprietary blend of Radix et Rhizoma Rhei (rhubarb root), Rhizoma Polygoni Cuspidati (giant knotweed rhizome), Cortex Dictamni (dictamnus root bark), Rhizoma Coptidis (coptis), Radix Sophorae Flavescentis (light yellow sophora root), Cortex Phellodendri Chinensis (amur cork tree bark), Medium-chain Triglycerides, Glycerol, Stearic Acid, Hexadecanol, Vitamin E, Glyceryl Monostearate, Potassium Sorbate.
ENVIRONMENTAL WORKING GROUP (EWG) SKIN DEEP RATING: #1
Directions for Use:
Gently apply a thin layer to affected areas twice daily.
A little bit goes a long way. Approximately 3mm diameter per application.
What's Not Inside:
What goes onto your skin matters! We take great care in sourcing and selecting all of the ingredients in our topical creams. Our oncology skin creams are hypoallergenic and contain no harsh chemicals, no artificial color, no artificial fragrance and no added steroids.